About Rosanna
At first, there was me, myself, and my camera. I was a 'creative' tired of climbing the corporate ladder in London, with a natural talent for taking a great snap & a passion for love stories. Hoping to make a mark on the world in a way more meaningful than making rich people richer, I turned to photography to nourish my soul - capturing raw emotion, beautiful spirits, and all the fun times around me.
With their trust placed in me, my camera and I bonded with some beautiful faces at their kickass weddings. I made some friendships with awesome like-minded couples just about to take a leap of faith into married life, who also had faith enough in me to invite me to be a part of their day. I also loved that I'd made people very happy with the results of my storytelling through the lens.
From there, one wedding became a few, then many more and it became a lifestyle choice to build a life according to my own rules, surrounded by love, happiness and dreams on a daily basis. It opened up a new idea of 'success' for me and I chose to turn my life into something more rewarding, at a slower pace, living my dream. I've chosen the path less travelled and dare to be different in both my personal life and my professional work. I hope I'm anything and everything except ordinary!
In 2018, my journey continued with another twist in the path, as I followed my heart yet again and moved from the Big Smoke to Yorkshire with my fiancé Rob (who's now my husband!). You can see us on the other side of the camera here looking as happy as Larry, in all our finery and totes in love on our wedding day. As a couple of 30-somethings, hand in hand we are finding our feet again in unchartered lands. We're busy building a life for our future - whatever it may hold.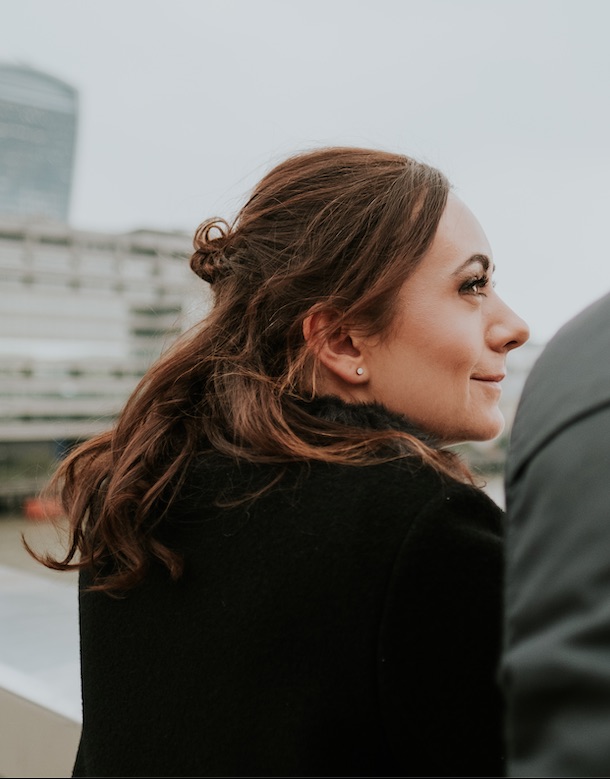 "She's an old soul with young eyes, a vintage heart, and a beautiful mind."